Looking for a dynamic translation agency with unrivalled experience?
A language partner who can get you out of a tough spot?

Here are 4 essential qualities to look for!
Imagine, if you will…
Your company has made a name for itself locally. The end-of-year results are in: your team far exceeded its objectives. Your boss is over the moon. He even comes by to thank you personally…
…and immediately throws you a new challenge: to go forth and conquer a new international market. Of course, you accept the project. For many months, your entire team works flat-out to be ready for launch day.
A few days before the deadline, disaster strikes: the translation agency that you chose to work with announces that it will not be able to deliver the translations in time.
Fortunately, there's no lack of resources in your team, and you manage to find a solution. Unfortunately, when you finally receive the translations, you realise that they're pretty poor quality.
Time is running out. Your boss expects you to make a decision…and you'll be held accountable.
Thanks to this translation agency, months of effort could be circling the drain.
You're angry, but the damage is done. You have to make a choice. What do you do?
🚀 You launch your products in the new market anyway. You know that it's a risk – but your team has worked too hard to give up so close to the end. You just hope that the poor quality of the translations doesn't reflect badly on the company.
⏰ You delay the launch date. You'll have the time to get a more experienced and reliable agency to translate the texts. The problem is, this will be costly for the company. Not to mention the fact that your boss will hold you personally responsible…
What if you never had to make such a tough call?
After all, you did good work, and you expect your translation agency to do the same.
How do you avoid unpleasant surprises like this? Read on to find out!
But first, what if we told you that delays and bad translations are not the only things you need to worry about when you work with translators? Of course, they are the two factors that pose the highest risk to your company's wallet, but…
BEWARE:
A lack of responsiveness or flexibility may also derail your projects!
It's true: just one late reply and your urgent translation now can't be delivered until the next day. Or, you ask for a text to be translated into Dutch and you receive one in Flemish instead…
There are more pitfalls than you might think, so be sure to choose your language services provider wisely!
HOW?
By ensuring that they possess the four qualities below:
THE 4 KEY SIGNS OF A GOOD PARTNER

Expertise
Do you know your field of work inside out? Your translator should, too.
To produce a good translation, it's not enough to simply know the two languages. The person translating your documents should:
✔ Be familiar with complex sector-specific terms
✔ Know about its concepts in minute detail
✔ Perfectly understand your texts
It is for this reason that most translators tend to specialise in a maximum or two or three areas. This gives them a chance to gain a deep understanding of a subject and keep their knowledge up to date.
By choosing a translator who specialises in your field, you boost your chances of receiving high-quality translations!
   Punctuality
Punctuality is not a quality unique to translation – it's a vital trait in many sectors. To be able to deliver their translations in good time, a translator needs to possess other skills, such as:
✔ The ability to manage several translation projects at the same time
✔ The ability to estimate the time they need for each stage of their project
✔ The ability to anticipate and account for any unexpected setbacks
To considerably reduce the risks of a late delivery, choose an organised translator who thinks ahead!
Responsiveness
Got an urgent text to translate? A last-minute change of plans in your project? You would hope that your translation partner is available, proactive and ready to adapt. You can recognise a good agency by its:
✔ Fact and effective communication
✔ Modern management tools
✔ Attentive and accommodating team
The more responsive a team is, the more chance you have to get exactly the results you wanted!
 Flexibility
Do you have specific requirements, such as needing to have a document translated into an uncommon language, or needing a translation to be completed by a sworn translator? Not all projects are alike, and the same goes for agencies. It makes sense that you'd want to find an agency that offers tailored services, such as:
✔ Accommodating large volumes of text
✔ Multilingual projects
✔ Other language-related projects (copywriting, interpreting)
When you contact the sales team of a translation agency, be sure to describe your project in detail, so you can be sure that they can meet your requirements!
HOW DO YOU KNOW IF YOU'VE FOUND THE RIGHT TRANSLATION AGENCY FOR YOU?
You already have. Allow us to introduce ourselves. We're Right Ink, an agency that has got you covered.
At Right Ink, we offer:
A responsive team, always on hand to listen to your needs

Ready to go to any lengths to respond as quickly as possible. Ready to take your requirements into account. Ready to put your business at the heart of all your projects.
"Since 2008, Right Ink has responded with professionalism and humanity to the many requirements of an international group such as Nyrstar, which operates in a constantly-changing sector. Their great flexibility and extraordinarily quick responses come with an impeccable quality and fast turnaround times." – Nyrstar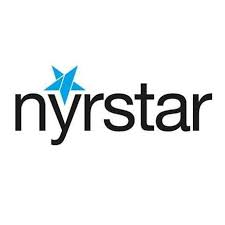 A network of qualified and specialised translators: accurate translations guaranteed
One thing is certain: you want to entrust your documents to translators who are able to take care of even your most demanding texts. At Right Ink, your texts will be placed in the hands of a qualified person.
The translations provided by our Right Ink professionals will be a valuable tool for attracting new customers, describing your products or for your internal communication needs.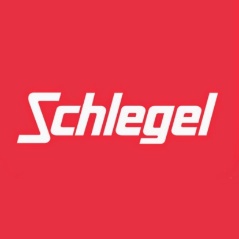 "If we work exclusively with Right Ink for all of our translations, it's because they offer an exceptional level of service and quality." – Schlegel 
Services tailored to your requirements

Surprised by a client's request?
Need language services in an uncommon language?
You're in the right place!
Right Ink adapts to your needs by offering a range of services, from traditional translation to transcreation or copywriting, not to mention editing and interpreting!
No need to scour the country for different professionals: you can find them all at Right Ink. Leaving you time to focus on what you do best, and prepare other projects that are important to you.

"Following an unexpected visit from some potential Korean clients, we were faced with a double problem: not only finding an English/Korean interpreter in two days, but one who was familiar with our technical terminology. […] In less than two hours, they had found the right person to fulfil our interpreting mission. In record time, they provided a professional interpreter with a perfect knowledge of our line of work. Bravo!" – Automatic Systems
A unique platform for centralised project management

Tired of losing files, wasting precious time and getting frustrated? Right Ink has the perfect solution: MyRITO, a unique and user-friendly platform, developed specially for our clients.
You can be certain that we have received your request, along with the correct files to translate. You will also be able to add comments, ask any questions you may have and manage your payment – saving valuable time in a fuss-free process!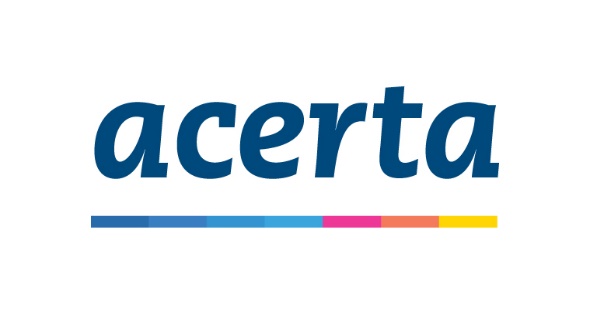 "MyRITO fulfilled a series of strict conditions imposed by our various commercial partners. Being able to order translations for each entity, set access to these requests for certain users, create new users on the platform, monitor invoices, view the budget for the entire group as well as for each Acerta entity…anything was possible!" – Acerta
Quality assurance from beginning to end
Need an extra guarantee?
Good news: we also offer proofreading and editing services. If you wish, a second specialist will proofread the translation to ensure that everything is just right…so you can be doubly assured about its quality!
"We'd like to express our complete satisfaction with Right Ink's services. Thank you for the excellent quality of your services, and the flexibility and professionalism that you display for the work that we give you." - Brussels Airlines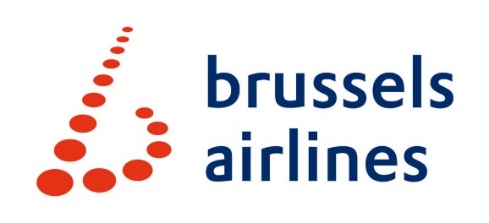 An inquisitive team that keeps abreast of the latest innovations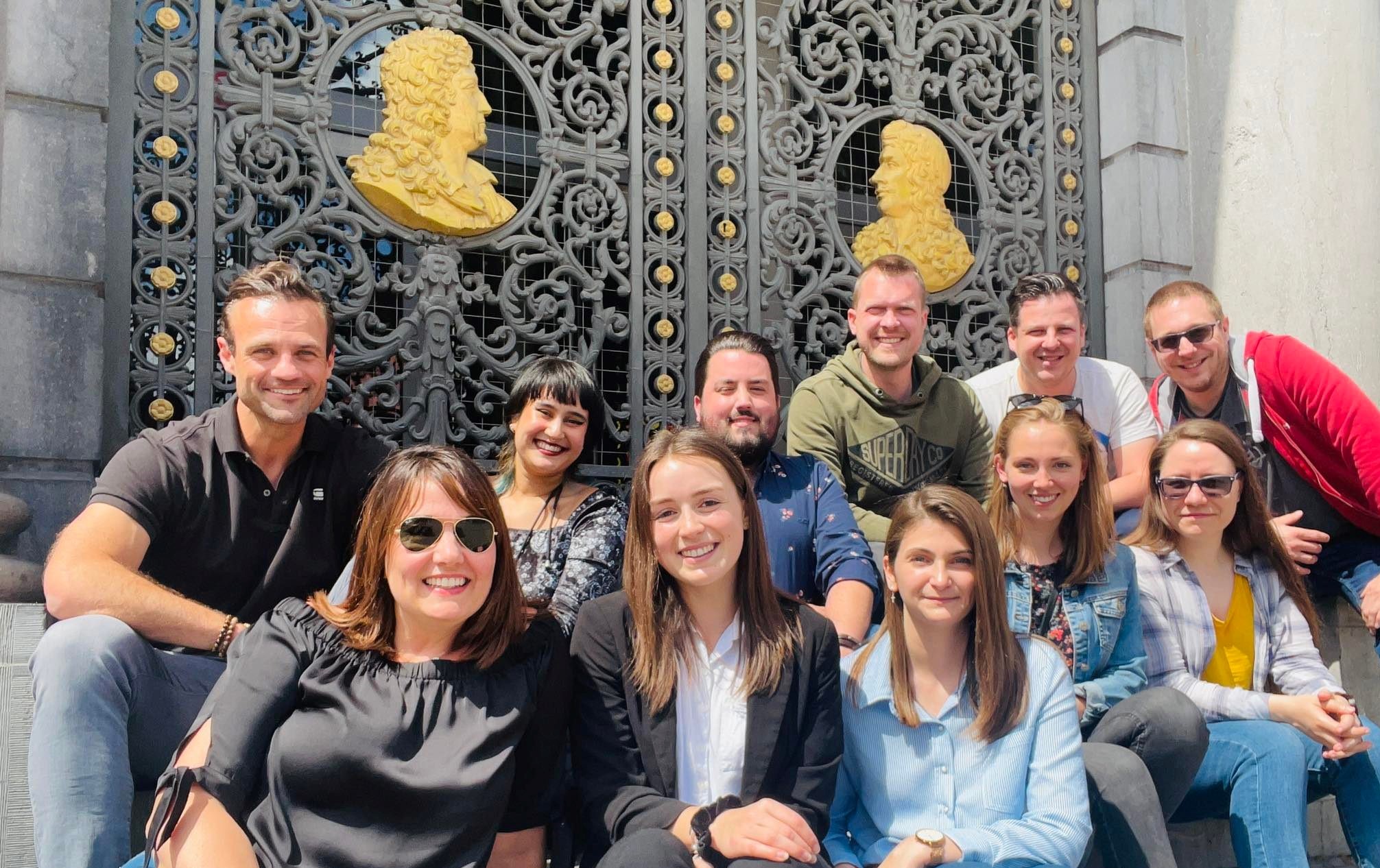 Are you always in search of new ways to meet the needs of your customers? So are we!
Our translators are professionals. Who keep up to date with the latest developments in the translation sector. Who put modern tools to good use. Basically, who never stop striving for perfection.
Why? So that we can create the best quality translations there can be, and help you to achieve your goals. Whether it's a matter of tools or terminology, the Right Ink team continuously keeps their knowledge up to date to respond to your most current requirements.
"Right Ink's terminology management was tremendously valuable in ensuring that the same style and technique was applied consistently to every form of communication, no matter the language." - ScanSource
A fair price, calculated in line with your specific needs

Do you want to view an invoice breakdown of the services provided, to see exactly what you're paying for? At Right Ink, we take pride in generating clear quotes and precise invoices.
Our prices are calculated according to the languages requested, the complexity of the text, and the desired services. Basically, according to your specific needs.
What's more, we use tools that enable us to work faster while ensuring that our translations flow well.
You'll soon see that Right Ink prices are fair and truly reflect the work provided by our translators –meaning that you can reach a larger customer base, without breaking the bank.

"Quick and clear quote, short deadlines and quality work. I don't always have time to proofread the translations, which is why I need to have partners who I can trust – such as Right Ink." – Advanced Fair
20 years of experience in linguistic project management
Your company is an expert its sector, and you want to build a partnership with an equally experienced translation agency.
You're in the right place: Right Ink has been taking care of various language projects for almost 20 years, both for large multinationals as well as for small local businesses.
We are the ideal translation agency to help your company communicate better.

"I have been working with Right Ink translation agency for over 6 years. Their hallmarks are: reliability, speed, effectiveness. The translations are always very professional, delivered on time (even when we need an urgent turnaround)." – Trends Business Information
"Allowing businesses to communicate in any language in the world: that's our mission.
Facilitating our clients' translation process: that's our job."
Think we can make a difference?
Book a free consultation!
Discuss your projects with Marie, our business development manager, and discover the solutions that fit your needs. Our translations can open you up to new markets, so don't delay!
How do you book a consultation? Simply choose the time slot that's best for you, and Marie will call you back!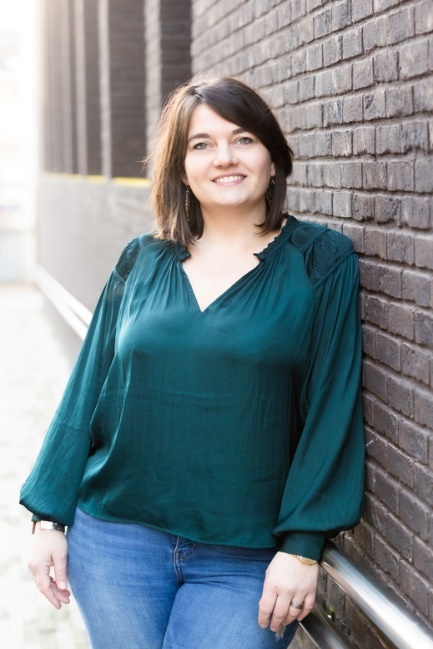 Don't delay: book a no-obligation consultation!
Still have questions? We hope you'll find the answer below.
What languages can my text be translated into?
The Right Ink translators translate into French from a number of languages, including English, Dutch, Spanish, German, Russian and Swedish – as well as from French or English into Dutch.
Need a translation into another language? All you have to do is ask! Right Ink works in close collaboration with a large pool of trusted freelance translators from all corners of the globe, so we are sure to find the right specialist for your project.
What are your areas of specialisation?
From technology to human resources, medicine to law, and even fashion, we are truly a multi-talented agency.
But our translators are far from being generalists: they specialise in a maximum of two or three fields so that they can be thoroughly familiar with their topics. What's more, they have a perfect command of their native language.
Your translations will have never looked so good.
How long will my translation take?
It depends on when you need the translation! In three days' time? Two days? The same day?
Although, from a practical standpoint, we need to take certain criteria into account (the length of the text, its complexity, etc.) we are committed to customer satisfaction and will do everything possible to complete your translations within your desired time frame.
Keep in mind that we do not compromise on the quality of our work, and we could not commit to a deadline that would not allow us to attain that level of quality.
Do you use automatic translation tools?
Yes, but only when they are beneficial and only under certain conditions.
Automatic translation tools have made real progress in recent years, and are well on their way to becoming an effective translation support tool. However, using them can prove risky if they are not properly managed.
Warning! Using automatic translation software is NOT the same as a translator doing the work – it is a tool, and tools cannot work on their own.
The text produced by the software is always edited by a real, flesh-and-blood translator, which enables us to guarantee the same level of quality than if it had been fully translated by a human.
You won't even notice that a machine was involved!
Therefore, you benefit from the same results, with a faster turnaround time, and at a great price too. It's a win-win situation!
Do you translate into French (France) or French (Belgium)?
Again, it depends on what you need! As Right Ink is located in Mons, Belgium, we offer both variants.
For example, if your documents will be read by French people, we would entrust the project to a native French speaker. On the other hand, if your audience is in the French-speaking part of Belgium, a Belgian translator would be appointed to take care of your translations.
Plus, did you know that we also have an office in Quebec? If you're thinking about exporting to Canada, we can also help you with your translation needs.
The same goes for Flemish and Dutch – Right Ink has branches in Flanders and the Netherlands, to provide you with the best possible service.
You can rest assured that your translation will match up perfectly to the audience that will read it.
Do you offer any other types of language services?
Absolutely! In addition to translation, we also offer editing, proofreading, transcreation, writing, copywriting, interpreting, and more.
If your project involves language, there's a strong likelihood that we have the solution you need. So, don't hesitate to contact us to discuss your project and discover the range of solutions available to you!
Did we answer all of your questions? Are you ready to trust the expertise of our dynamic team?
Don't delay – book a consultation today!